Skyline High School
Class Of 1980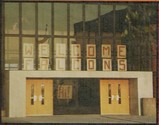 30th Reunion
Photos from our 30th Class Reunion!
August 13, 2010 at Vicki and Paul Temple's

August 14, 2010 at "The Tasty Weasel" in Longmont
We had over 60 classmates attend and about 80 people each night.
Looking at the photos, I think you'll get an idea of how mcuh fun everyone had reconnecting and catching up!
Feel free to add your photos from the event. If you need help doing this, please contact Terrie.

| | | |
| --- | --- | --- |
| | | |
| | | |
| | Chris Harmon | |

26 Photos 8/16/10

| | | |
| --- | --- | --- |
| | | |
| | | |
| | Mallory Ferrell | |

5 Photos 8/18/10

| | | |
| --- | --- | --- |
| | | |
| | | |
| | Lori Schafer | |

12 Photos 8/18/10

| | | |
| --- | --- | --- |
| | | |
| | | |
| | Sonja Stoner Barnett | |

12 Photos 8/18/10

| | | |
| --- | --- | --- |
| | | |
| | | |
| | Judy Chezem Peters | |

22 Photos 8/18/10

| | | |
| --- | --- | --- |
| | | |
| | | |
| | Kim Beauprez Walkowicz | |

33 Photos 8/20/10

| | | |
| --- | --- | --- |
| | | |
| | | |
| | Dan Seaman | |

43 Photos 8/22/10

| | | |
| --- | --- | --- |
| | | |
| | | |
| | Brenda Bechtel Marler | |

14 Photos 8/29/10

| | | |
| --- | --- | --- |
| | | |
| | | |
| | Rich Bradford | |

9 Photos 1/4/11

| | | |
| --- | --- | --- |
| | | |
| | | |
| | Terrie Tonkinson Kirkpatrick | |

56 Photos 1/4/11