Skyline High School
Class Of 1980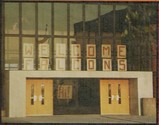 Grade School Gallery
Photos contributed by Tom Fenton
It's time to dig through those old keepsakes - and find photos of your classes from Grade School.

If you went to school with some of the same people your graduated from High School with - make sure you add their names to the caption.

If you went to school somewhere else - let's see what your classmates looked like.

You know you still have a lot of this stuff stored away - let's put it to some use!