Skyline High School
Class Of 1980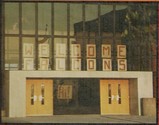 Hello All!
We've had several new people, as well as some guests from LHS, join this site. If you have time, you might want to update your profile, check out your friends' profiles and maybe put up some pictures! New pictures of what's going on in your life - or old pictures which are sure to make some people laugh and others cringe!!
---
Missing Classmates
There are still many members of our class that have not found this website. If you have an email address for them, you can enter it in the lower right side of this screen and we can send them an email from this site. Or, you can let them know about this site and they can head over here themselves!!
---
Welcome - or Welcome Back to the Skyline High Class Of 1980 website!
Can you believe it - we graduated from Skyline 35 years ago!? Some days and some memories make it seem like only a couple years have passed, and other times - it seems an entire life time ago! We've all gone on to all kinds of new and interesting things - new places, new people, new jobs, new passions! This is great place to share all of that and reconnect with "old" friends.
Let me know if you have any problems navigating the site, and please let me know if there are things we should add or update. Life has a way of moving on, and I know it's been too long since we've changed things up here! I have now increased the size of the font - because at least for me - I need it a little bigger now! - Terrie
---
Wanted: Your Pictures
Photos Can Be Loaded or Viewed in 2 different places:
1) You can add photos to your profile, and then your classmates can view them there.
2) You can add Photos to the - "Photos" page link.
---
Friday Night at Our 2010 Reunion

---
---