Skyline High School
Class Of 1980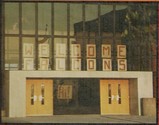 Message Forum
03/24/10 05:19 PM
#2


Katie
08/14/10 02:32 PM
#3

A HUGE THANK YOU to everyone involved in the planning, organizing and decorating, etc. for the Reunion. It's been really great to catch up with everyone! Thanks again for a great evening last night and I'm sure tonight will be great too.

Vickie and Paul, a special THANK YOU to you for sharing your place with us, it was beautiful!
08/18/10 01:42 PM
#4

Hi everyone that was able to attend it was great to see you. Thanks to all that put this together, great job. Thirty years no way I am not 28 anymore were has the time gone.

Everyone looked great take care see you soon.
08/18/10 07:55 PM
#5

Seconding Brenda and others thanks. THANK YOU So much to all of you sung and unsung involved in the organisation of the reunion. Thanks Vicki and Paul for your house and the committee for organising everything. Dan for the brewery, Evonne's little sis for the cookies (yum) and Terrie especially for her orchestrating and corralling all of us. You all did a wonderful job and it was so so so much appreciated by all of us, especially the out of towners/country people like me!

I hope to see or hear from you soon and you are all more than welcome to Tanzania. It seems far but with a little planning it isn't really...so if you have a yearning for an adventure please get in touch. I'd love to have you and have a BIG house!

Amy
08/19/10 06:12 PM
#6

Hello, it was nice to see everyone! I would like to suggest that we set a date for next year. We can have small gatherings the next few years and then have a massive 35th reunion. I would be glad to organize and take care of planning. If possible I would like to start collecting all the email addresses that I can. To the committee thanks for your hard work. I would also like some input on combining reunions with Longmont's. Thank you once again.

Chris Harmon
08/22/10 11:40 AM
#7

I would like to 3rd BRENDA's view as well... only one week passed and it was so neat to have all the memories we smashed into 2 evenings... for the folks that could not come, they missed out!!

Thanks, for all the hard effort in planning these events... Let's all get together sooner if possible, it was so fun to catch up with everyone, and all our lives have gone in so many directions... What a group!!

Thanks, Merci', Gracias, to EVERYONE!